SERVICING COLORADO'S FRONT RANGE SINCE 1993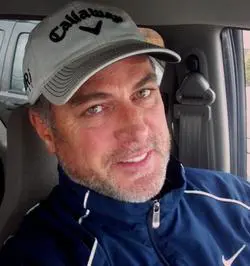 Brian McFadden, owner, and operator of The Leather Technicians, Inc., is the son of a 22 year Marine Veteran.
At a young age, he learned the value of a hard day's work and a strong commitment to the pursuit of excellence in all you do. These character traits have served him well for years as a restaurant manager in fine dining full-service gourmet restaurants in L.A. and Detroit and as the owner of Leather Tech. Brian learned his craft while working for four years in Detroit, Michigan, for New Life and Total Leather Care, before coming to Denver In 1993.
Now 28 years later, after training technicians who have built their thriving businesses in Portland, Oregon, and Los Angles, California, Leather Tech is looking to become Leather Tech and Sons. We have a .004 % redo/call back rate as a company, and it means that less than one in every ten thousand customers is unhappy with our repairs at some point in their warranty period.
The following is a partial list of retailers and manufacturers we have serviced here in Colorado:
Kacey Fine Furniture, Scandinavian Designs, Michael Handler, Homestead House, American Furniture Galleries, The design Center of Colorado Springs, Woodleys Fine Furniture, The Leather Center, Flexsteel, Natuzzi, Hancock and Moore, Drexel Heritage, American Leather, Bradington Young, and the list goes on and on.
We look forward to helping each of you solve your leather furniture problems. "Thank You" for visiting our site.